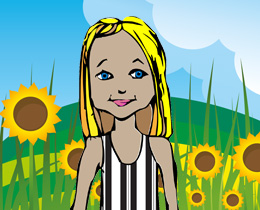 Take a tour of France and learn to be a top mime artist using the e-book and videos. Then try the online game and recordings to help you learn words in French.
In this learning journey the focus is to develop vocabulary in the areas of countries, the cardinal points, the weather, numbers and food.
Practice and develop French language skills with challenges in a variety of curriculum areas.