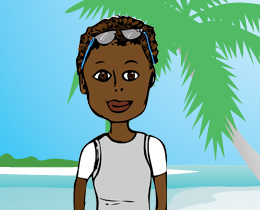 An e-book, audio, video and vocabulary are some of the resources available to help you discover Polynesia and find out more about surfing and tattoos.
Learning journey focusing on the culture of Polynesia, particularly water sports.
How studying Polynesia can provide a focus for learning French in a variety of curriculum areas.